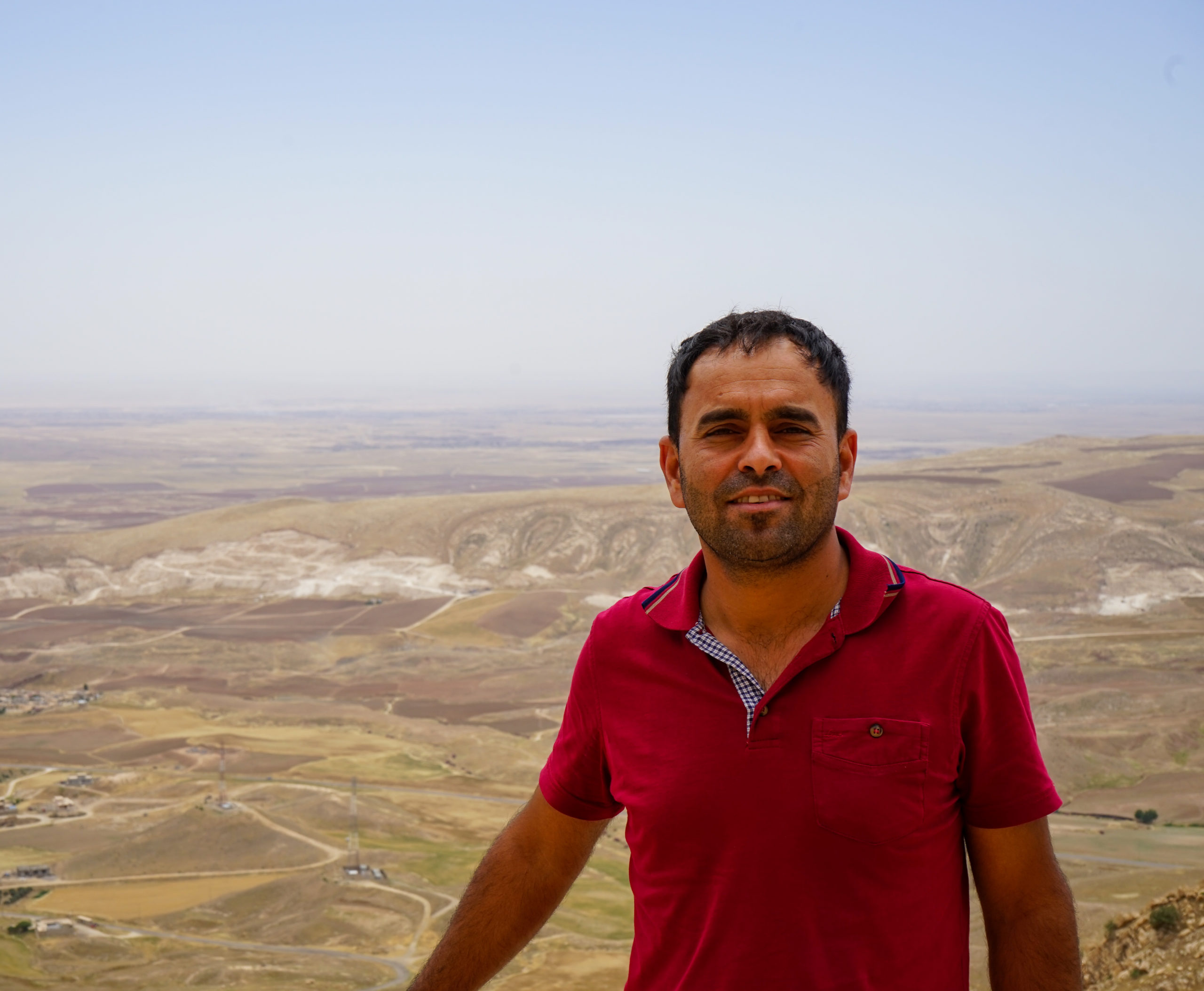 Soran from Erbil (Iraqi Kurdistan) moved to the UK in 2000. He wanted to avoid military service in the Iraqi army, which apparently was like hell on earth for Kurds at the time. According to Soran, Iraqi generals used to send Kurdish conscripts to the most dangerous posts, and many of them died. For example, they were dispatched to the mountains to fight their own countrymen of the Peshmerga. Hence it comes as no surprise that most Kurds tried to avoid military service at the time.
In the UK, Soran worked at a factory in Sheffield. He fondly remembers how he was invited to a Christmas dinner by an English family and how his boss defended him against xenophobes. On 19.9.2008 he received British citizenship, a date he will never forget. In early 2014, Soran came back to Iraq, to be with his sick mother. The situation had seemingly improved, there were enough jobs, and he got married. But half a year later ISIS took over large swathes of Northern Iraq. Their advance stopped a few kilometres away from Erbil, where Soran lives. Many close to him lost family members in the fighting. An acquaintance at the Peshmerga had to be left behind injured when the Kurds retreated from ISIS, never to be seen again. Another one was shot by a sniper, while a third one cannot eat meat anymore since his best friend was ripped apart in front of him by an explosion.
Now the situation has improved again, but the rivalry between the two main Kurdish clans led by the Barzani and the Talabani families represent a major obstacle to development. Iraqi Kurdistan is dotted with checkpoints between the two spheres of influence and corruption is rife. His brother works as a teacher, but he is often not paid for months on end so that he had to get a second job in a Turkish factory. Due to his good command of English, Soran is working as a driver for international NGOs, a quite well-paid and prestigious job.
In this photo, Soran is at the Mar Mattai monastery, which is cast into a mountain range 20km north of Mosul. It is recognized as one of the oldest Christian monasteries in existence and is famous for its magnificent library and a considerable collection of Syriac Christian manuscripts. It is also the centre of an Archbishopric. Luckily ISIS could be stopped just a few kilometres before it in 2014, otherwise, it would probably have been destroyed. In May 2017 one could hear explosions from the nearby battle of Mosul, and see attack helicopters flying over the monastery.