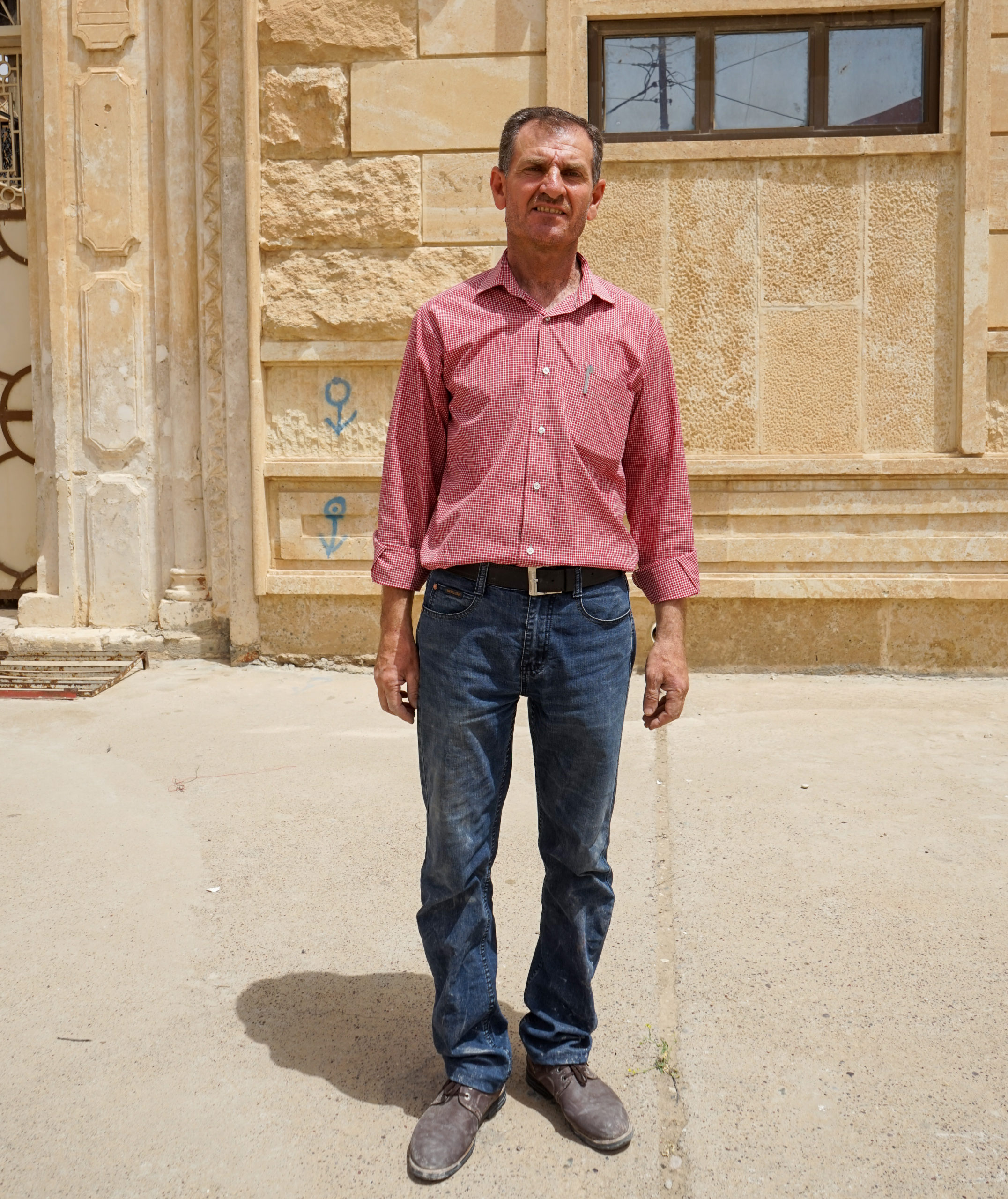 Ahmed is an architect who came back to his hometown of Bartella to help rebuild it. The city had been recently liberated from ISIS amid fierce fighting, leaving most buildings bullet-ridden and heavily damaged. Most of the largely Christian population, including Ahmed fled to nearby Kurdistan before ISIS extremists took it in August 2014. Ahmed's family was still living in Erbil, when I met him in May 2017. Before the ISIS invasion, Bartella's population was around 30,000, with the majority being Assyrian Christians.
Bartella was Christianized in the 2nd century and became an important Assyrian ecclesiastical centre in the Middle Ages. Many old churches were vandalised by ISIS during their reign of terror of the city, which lasted until late 2016. But even after liberation, the situation has been tense, as different sectarian militias have been vying for influence in the town. The Shabak, a distinct Shia ethno-religious group residing in dozens of villages across the Nineveh Plains, have consolidated power since the fall of Saddam Hussein due to strong linkages with the new Shia establishment in Baghdad, leading to tensions with local Assyrians.
Even before ISIS, there have been numerous terrorist attacks aimed at Christians in the region, including several car bombings in Bartella. Under such precarious conditions, Assyrians have been fleeing their ancestral homeland of Northern Iraq, going from a population of around 1.3 million in 2003 to less than 300,000 now.