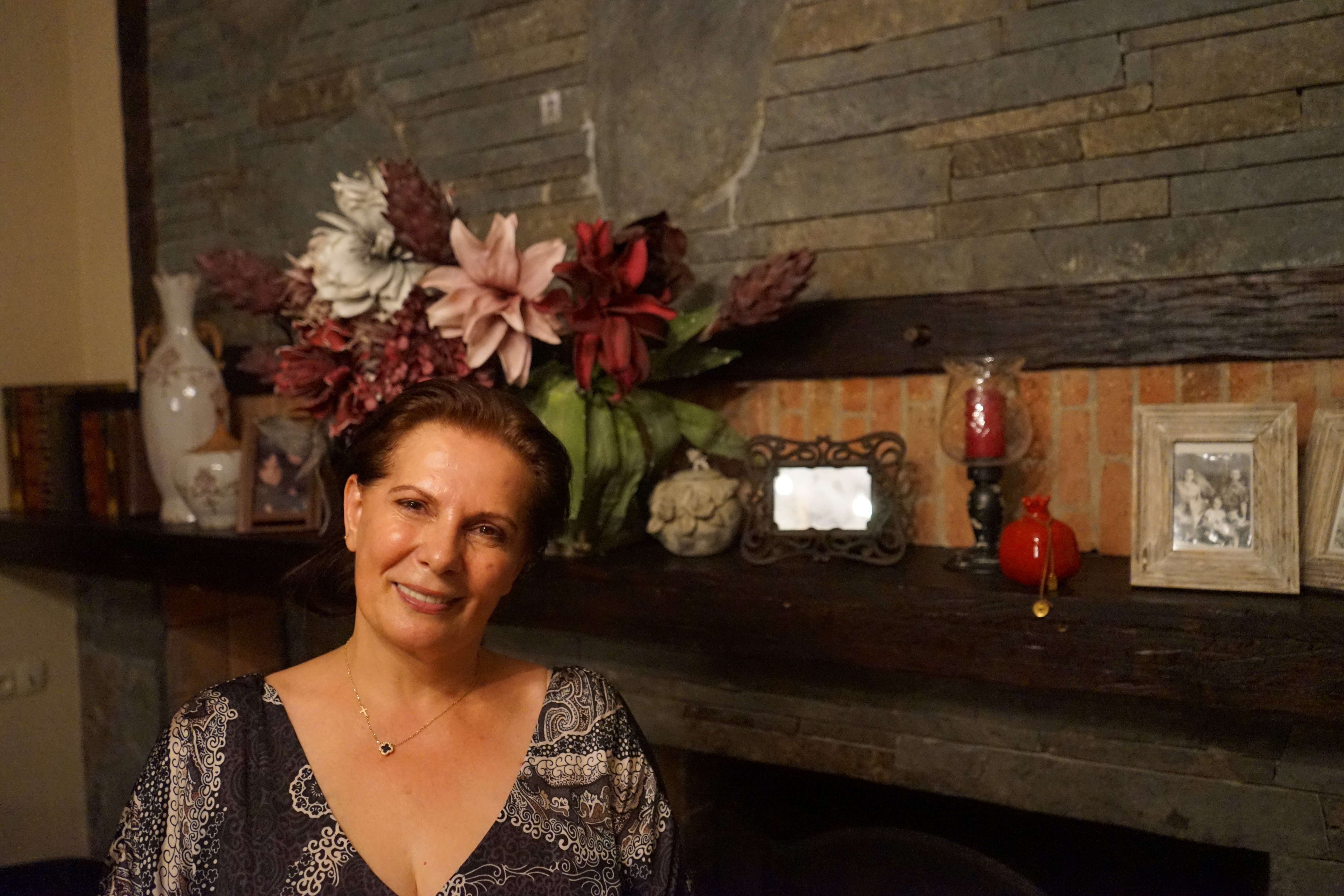 Lia is the wife of Kakha Giuashvili, a former MP under Georgian presidents Shevardnadze and Saakashvili. She belongs to the ethnic group of the Pontic Greeks, which have traditionally been settling around the Black Sea.
Part of her family originally hails from Saloniki which used to be part of the Ottoman Empire but emigrated to Georgia around 300 years ago, when the Ottoman policy became increasingly repressive towards Greeks following a string of defeats against the Russian Empire. According to Lia, Greeks were forced to speak Turkish and children were killed for speaking Greek. The tragic peak of this escalation was reached in 1915-1918, when thousands of Pontic Greeks were massacred during the events of the Armenian genocide, mainly for suspected collaboration with the Russians. Pontic Greeks have traditionally regarded Russia as their protector and the rule of the Tsar in the Caucasus was largely welcomed by them. In 1949 Stalin deported most of them to Kazakhstan after the conclusion of the Greek civil war in favour of pro-Western forces, but they were allowed back in 1956. Like most other small minorities in the former Soviet Union, Greeks still mainly speak Russian today, as does Lia with her Georgian husband.
She is very sad about the tense situation between Georgia and Russia, and while anything but a communist, she misses the peaceful coexistence between different ethnicities during the USSR. She is very happy about the growing popularity of Tbilisi among young people around the world and especially among young Russians, and she hopes that the new generation will overcome political differences.
Lia's daughter, who lives in Berlin nowadays, went to the same school as former President Mikhail Saakashvili's son and the two families are friends. In contrast to his extravagant father, Saakashvili's son is quite modest, largely due to his Dutch mother, according to Lia. In bloomy language, she described the visits of the former Georgian leader, who must have been a real party animal. He would arrive with his helicopter, do the longest and most fiery toasts, saviour huge quantities of delicacies and tell the best anecdotes. But above all, he loved beautiful women. Apparently, he let scores of Ukrainian women be flown into his parties or for his private entertainment. Overall she describes him as a political genius and adventurer who overplayed his card after provoking a war with Russia and becoming increasingly authoritarian. Mikhail Saakashvili is currently banned from entering Georgia and has been active in Ukrainian politics for the past years.