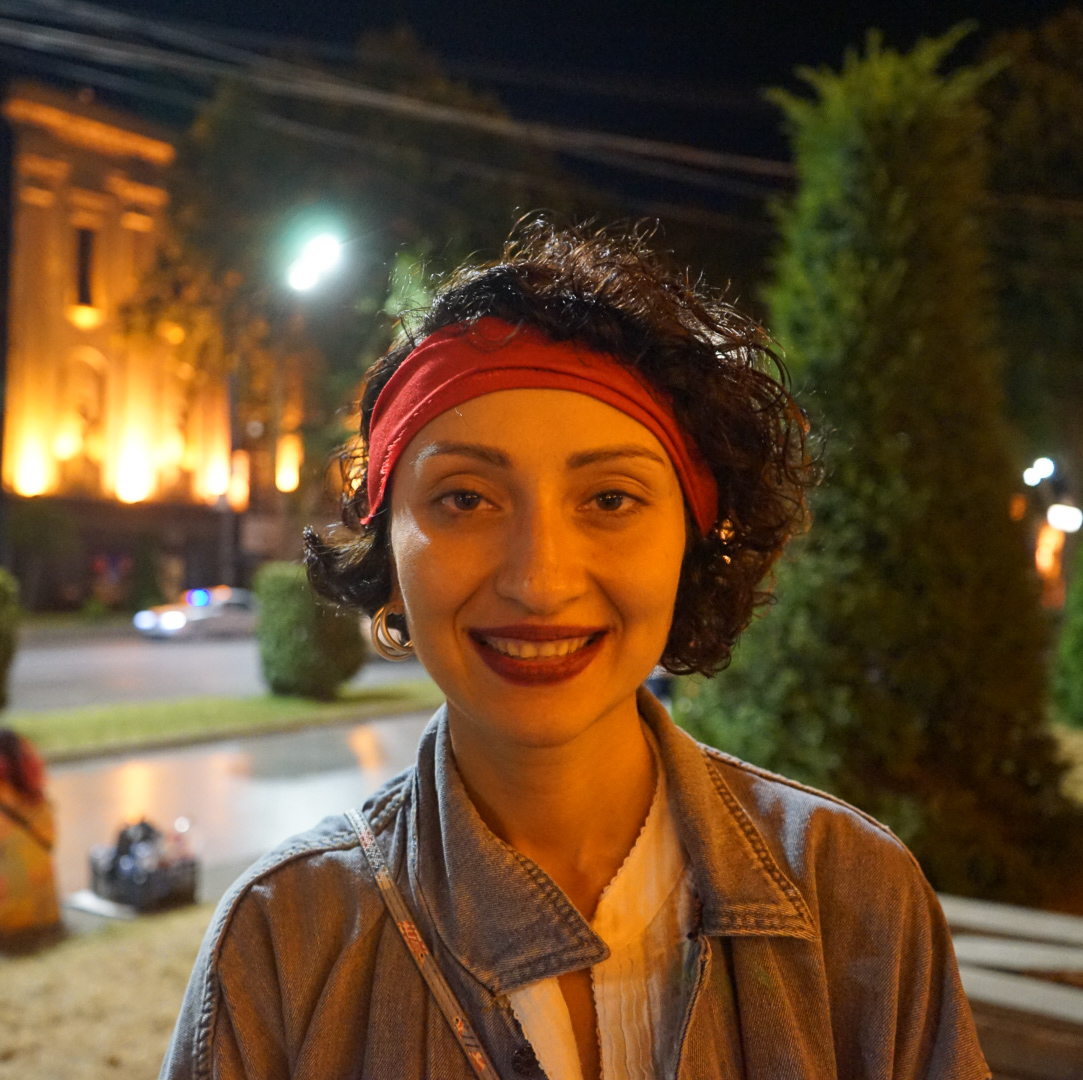 Gvantsa is a writer, publisher and promoter of Georgian literature abroad. Last October she was at the Frankfurt book fair with her publishing house, as Georgia was the official guest of honour in 2018. Almost 160 novels have been translated from Georgian into German since 2012 and Gvantsa is very happy about the rising interest her country and its culture is raising in Europe. She sees Georgia as a European country and hopes that it will become part of the EU one day.
She took part in the daily protests against the government which were first directed against the speech of a Russian MP in late June and later against police violence. With a group of activists she went to the mansion of Ivanishvili, Georgia's richest man and the unofficial leader of the ruling party "Georgian Dream" and symbolically showed him the yellow card. She expressed solidarity with Ukraine and complained about some Russians "still coming to Georgia and acting as if they owned the place." "They just start speaking Russian with everyone, without making an effort to adjust".
One of Gvantsa's friends is behind the hashtag #spendyoursummeringeorgia. It was launched to draw attention to the beauty and hospitality of Georgia to compensate for the lack of Russian tourists this summer after Russian politicians cancelled flights and tour operator bookings to Georgia. She is currently travelling around Georgia, posting photos of herself in all the stunning corners of her country to push the hashtag, which has gained considerable traction over the past months.