Georgian artists Kordz and DRO have created an ironic collage of pop culture references on a journey through four centuries of music. The new album "Shish Kebab Requiem" is a testament to the mad creativity of Tbilisi's music scene, which is much more than just techno and Bassiani.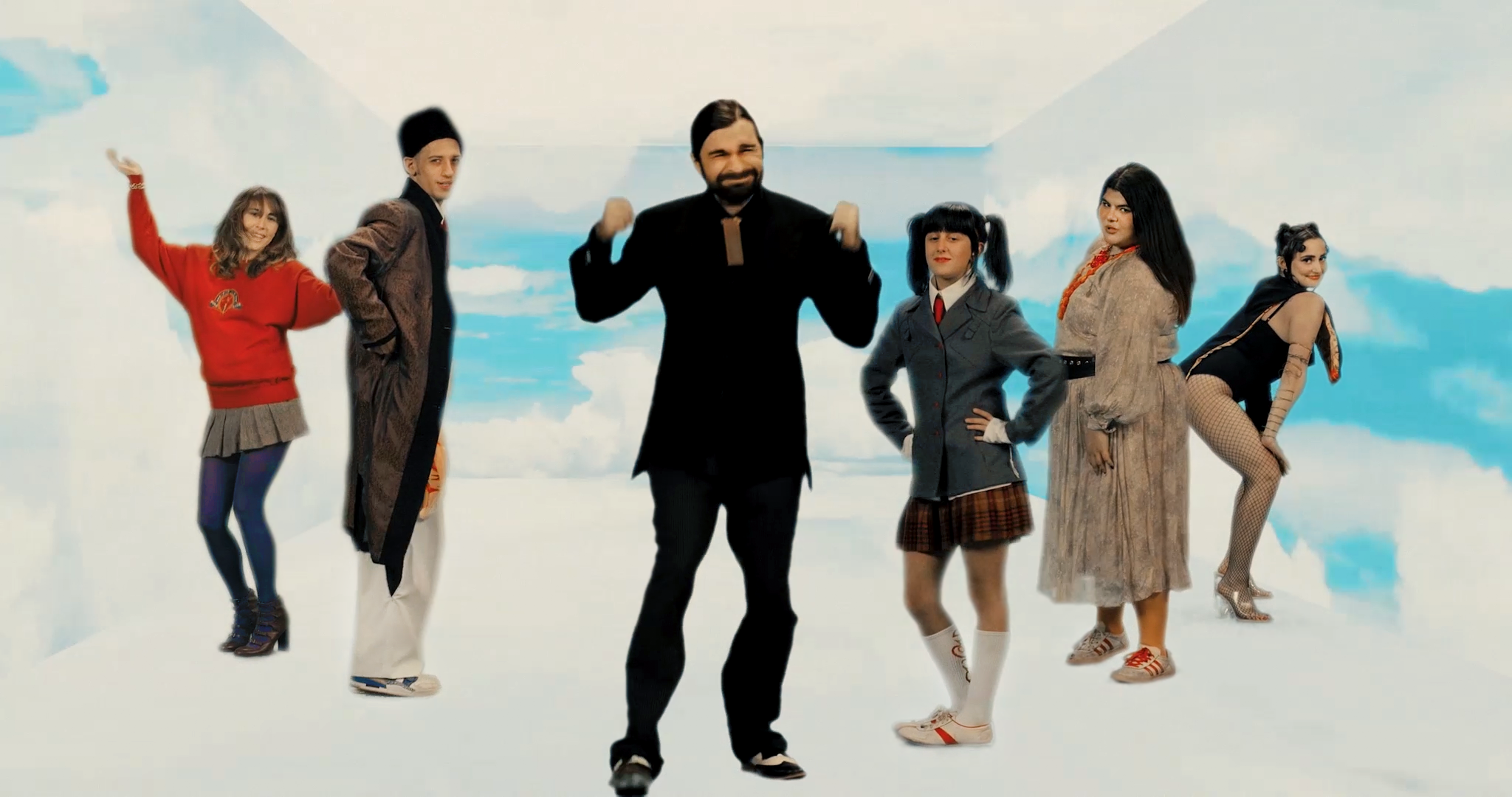 Talk about Georgian music, most people think techno. Tbilisi clubs like Bassiani and Khidi have become household names in the international electronic music circuit. But there is much more to discover in Georgia's madly creative music scene. The album "Shish Kebab Requiem" by rapper DRO and crossover artist Kordz is one of those hidden gems that you should not miss. In this wonderfully weird and fun compilation of Georgian rap songs, the two young artists use a lot of old school hip-hop beats and pop culture references fitting well with the current 90s revival. But not only that. "Shish Kebab Requiem's" five tracks are a mindboggling journey through four centuries of music and a spree of cultural references about modern Georgia, full of irony and post-Soviet absurdity.
The lyrics take you on a journey through the Georgian capital in a breathless stream of consciousness. DRO raps about fake watch dealers on Tibilisi street markets and "eating pussy like mayonnaise" ("Skeet"), skateboarding ("Skateboard DRO") and twisted ideas of success ("Success"). "Didi Gogoebi", arguably the signature song of the album, is a parody of big girls in hip-hop videos and talks about girls with big personalities and how awesome they are. DRO's playful flow has somewhat of a Snoop Dog feel to it, so his irony does not get lost even without knowing the Georgian language. There is also plenty of dark humour that feels uncannily post-Soviet. In the title track, DRO raps about eating shish kebab, also known as "Shaurma", a cheap street grub ubiquitous across former Soviet countries and usually known for its questionable quality. In the song, DRO ends up sick in hospital with a doctor predicting his imminent death due to kebab induced food poisoning. All this is accompanied by an excerpt of the elegiac movie soundtrack of Schindler's List.
While many beats tend to be of the old school hip-hop kind reminiscent of the 90s, each track references some classic melody. This ranges from Bach's keyboard concerto in D minor in "Grazhi War" to Mozart's Don Giovanni in "Success" and Miles Davis' "Rocker" in "Skateboard DRO". Georgian-Russian composer Alexander Borodin's Polovtsian Dances provide the chorus in "Didi Gogoebi". A music clip has already been released for this track, too, adding another layer of psychedelic fun with its low tech look and flashy 90s homages.
This wild eclecticism is also reflected in the rather diverse backgrounds of the two artists. Kordz hails from a classical music environment and has studied piano, electronic composition and audio design at conservatoria in Switzerland and the Netherlands. He has performed with well-known orchestras, on ARTE TV channel, and at prestigious book fairs. Somewhat of a musical jack-of-all-trades, his innovative electronic sound usually fits in the connoisseur rather than the techno club category. On the other hand, DRO exudes street credibility and the vibes of Tbilisi's edgy alternative scene. With his appearance somewhere between Gopnik and a young Eminem, he not only looks like a Balenciaga or Vetements model but has actually walked for both brands. He likes trippy beats and ironic texts about Coca Cola or other seemingly banal things, which he turns into psychedelic fireworks of elaborate trash.
"Shish Kebab Requiem" is not the first collaboration of this unusual duo. Kordz has written the music for some of DRO's earlier raps, and the two have played a live stream during the Corona pandemic. Let's hope there is more to come!