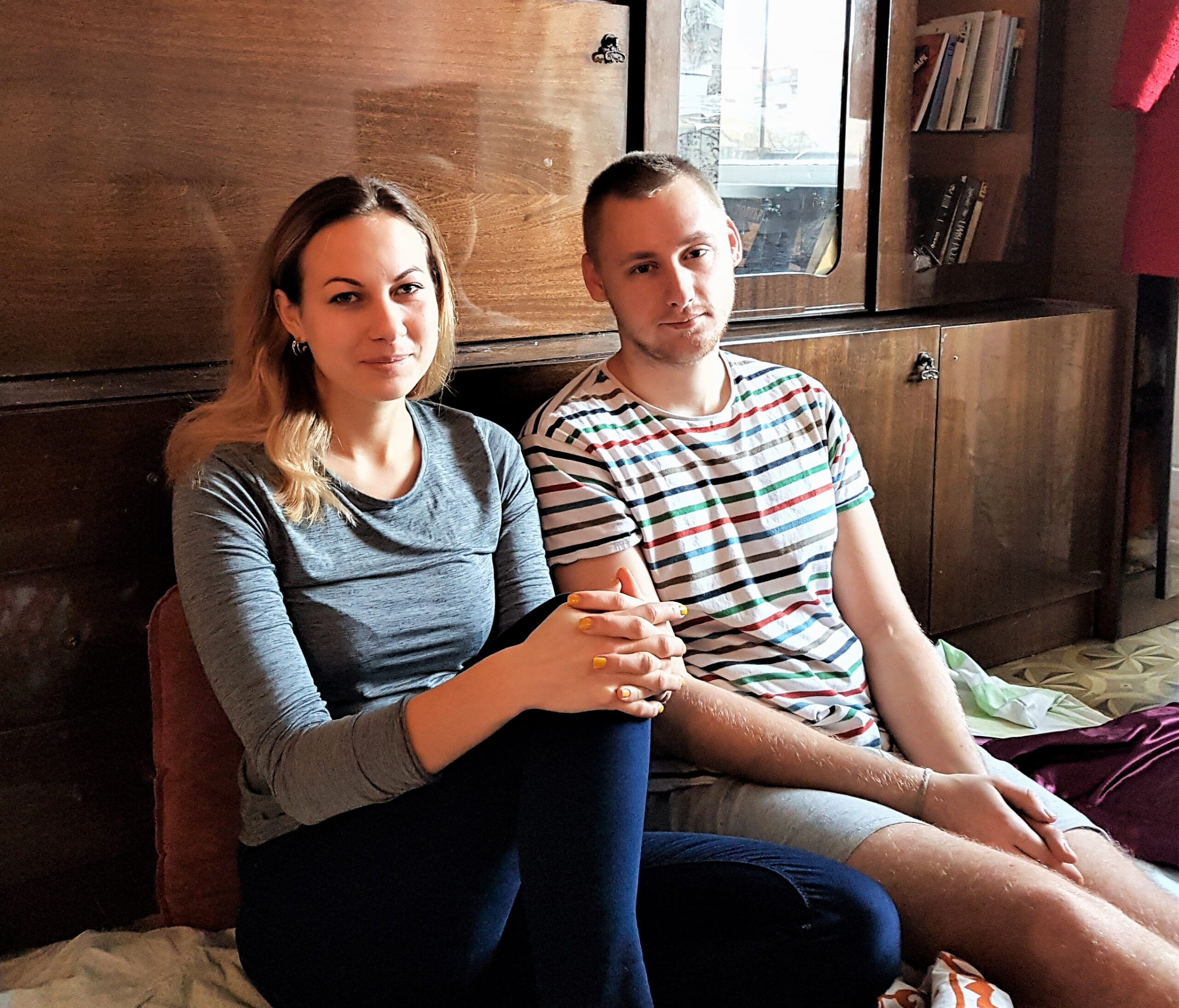 Roman and Masha are living together in a small flat in central Sloviansk. They are both working for the Czech humanitarian NGO "People in Need", which is supporting the suffering civilian population in the Donbas war. Roman left his hometown Donetsk in July 2014, when the city started to get shelled by the Ukrainian army which tried to regain its territories taken over by Russia-backed separatists.
Until 2 weeks ago he was regularly in Donetsk with "People in Need". But then the organisation was banned from the so-called people's Republics of Donetsk and Lugansk, as they were branded as spies. Roman is concerned that it will be much harder now to see his family and friends who have remained in Donetsk.
By 2020 Roman had completely lost access to his former hometown. As he refused to yield to the blackmail of the separatist authorities in Donetsk, he will likely be persecuted in case he goes back. He now finds himself again under bombardment, this time in his new home in Kyiv. He is committed to staying.
Masha moved away from Ukraine to work on humanitarian projects around the world.