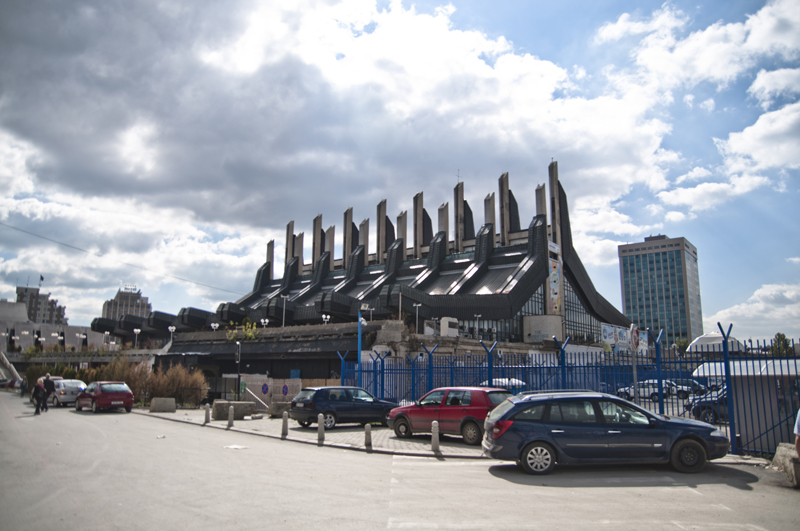 Eines der imposantesten Gebäude in der kosovarischen Hauptstadt Priština stellt der Jugend- und Sportpalast dar. Die bereits von weitem sichtbare Halle ist benannt nach Adem Jashari, UÇK-Kämpfer und lokaler Volksheld. Der britische Balkankorrespondenten Tim Judah beschrieb den 1998 ermordeten Jashari in seinem Buch "The Serbs: History, Myth, and the Destruction of Yugoslavia" folgendermaßen:
"Er mochte es sich zu betrinken, hinauszugehen und Serben zu erschießen."
Jasharis riesiges Portrait hängt auch über dem Eingang des Komplexes. Von außen sieht die Halle noch relativ intakt aus, doch nur noch eine der zwei Sportstätten unter dem riesigen Doch wird genutzt. Auf einer Seite befindet sich eine kleinere Multifunktionshalle mit Tribüne für Basket-, Hand- oder Volleyball, die andere – mutmaßliche ehemalige Eishalle – wurde jedoch zu einem Parkhaus umfunktioniert. Mittlerweile lassen nur noch zurückgelassene Utensilien auf die ehemalige Nutzung schließen.