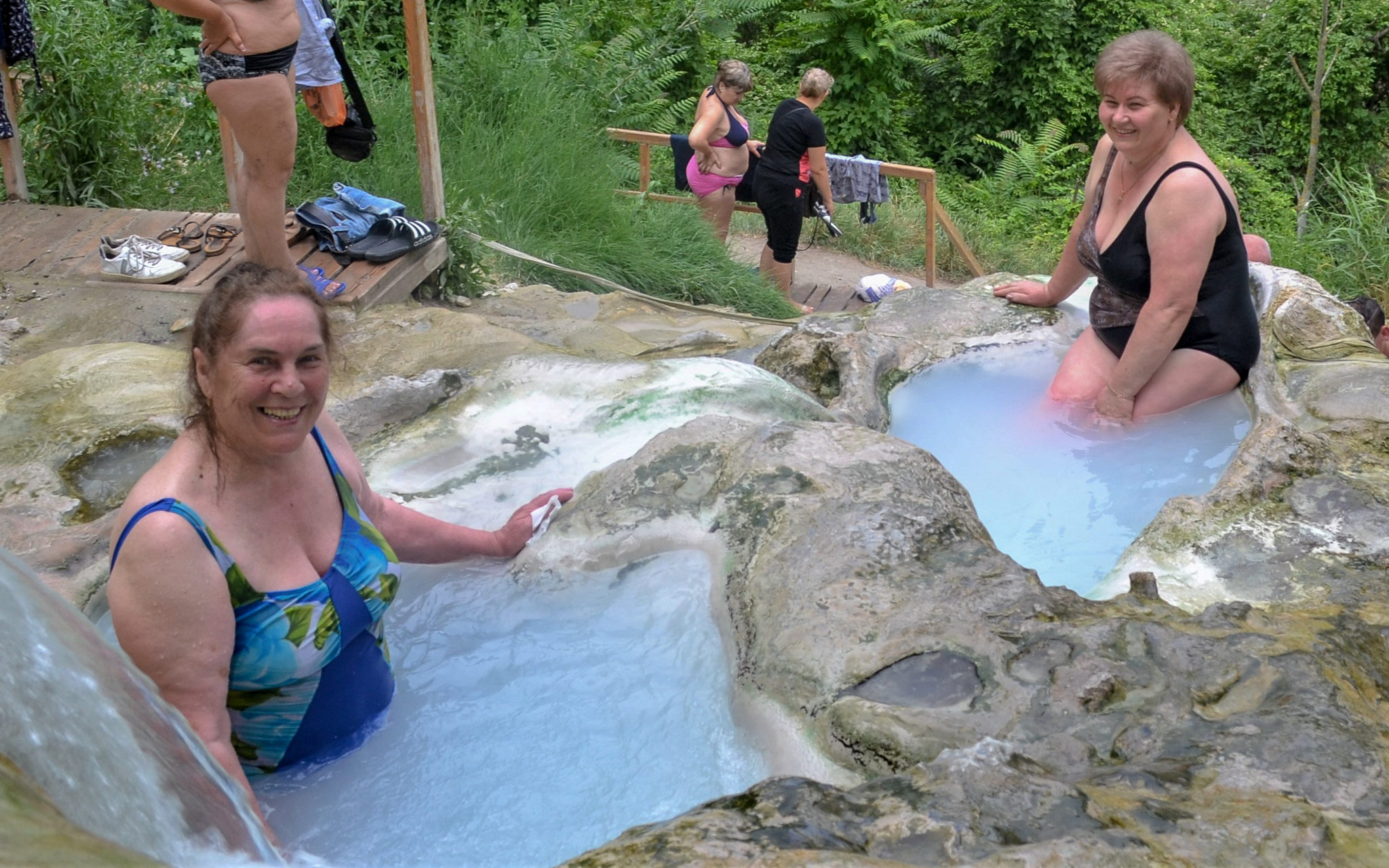 Yulia and Yevgeniya are both pensioners and old friends from nearby Pyatigorsk. They regularly come to the city to visit its wild hot springs convinced that bathing in them is very healthy and rejuvenating. However you should not go more than once every 10 days they pointed out. Otherwise it would be harmful.
Traveling to Pyatigorsk for health reasons is an old tradition. Famous Russians such as the poet Mikhail Lermontov were prescribed treatment in the mineral waters of the once swanky spa town. Usually the spring water is dispensed by established spas. However, a few baths, like these here, hidden within the town's cliffs operate beyond the official boundaries in a more guerrilla-like fashion. People call them "shameless baths" since Soviet times, as it was not common for men and women to just freely undress around each other.
The authorities have been warning about the health risks of these baths for a long time, as some of them are believed to contain radioactive water. Despite several attempts to fence off the area, bathers continue to flock in on a regular basis. Attendees with all sorts of different backgrounds come from all corners of Russia, turning the location into a unique reunion space. The baths are maintained by a group of activists, who also regularly break the locks on fences installed by the authorities. At night, youngsters can be found drinking at these baths – yet another reason the authorities are so eager to close the place down. In fact, dead bodies have been found in these baths – presumably either as a result of incautious partying or over-bathing. Nonetheless, the desire to bathe here seems to be unbroken.