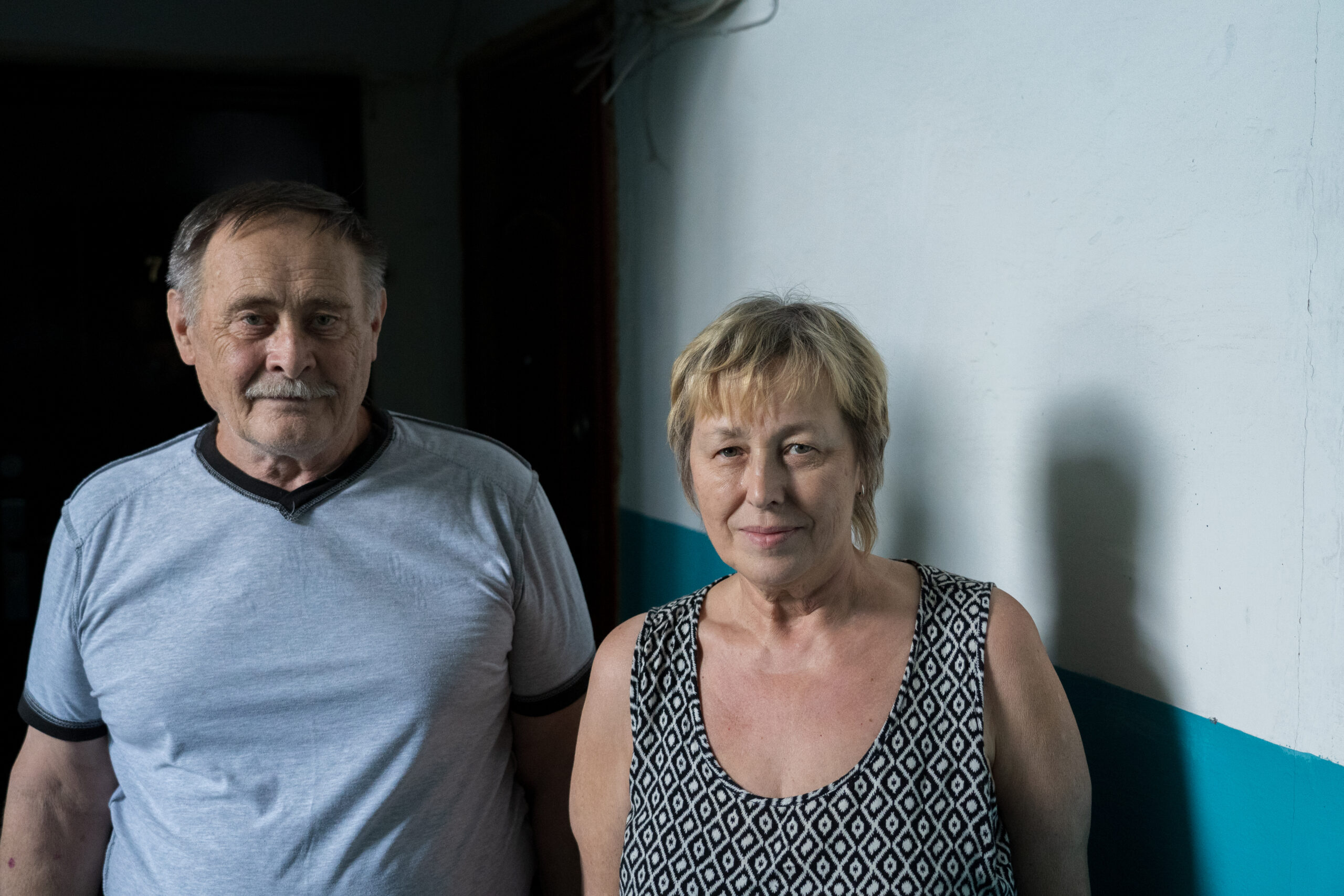 Valery and Olga are from Bakhmut. The couple's flat is less than 3km away from Patrice Lumumba Avenue, where the day before, Russian Wagner mercenaries had launched an attack to enter Bakhmut, which was stopped by Ukrainian resistance. Their flat was particularly exposed to the front line, and they suffered from constant artillery and mortar shelling. Against the backdrop of continuous explosions, we ushered them into a van of the NGO SOS Vostok for evacuation.
Olga has been suffering from health problems since falling ill with Covid last year, so getting out of the warzone was particularly pressing for her. With her husband Valery she has a daughter who lives in Berlin. They were planning to join her there.
"We have lived here all our lives, but I don't believe we will ever see this place again," Olga said when leaving her flat for the last time.
Story and photo: August 2022.